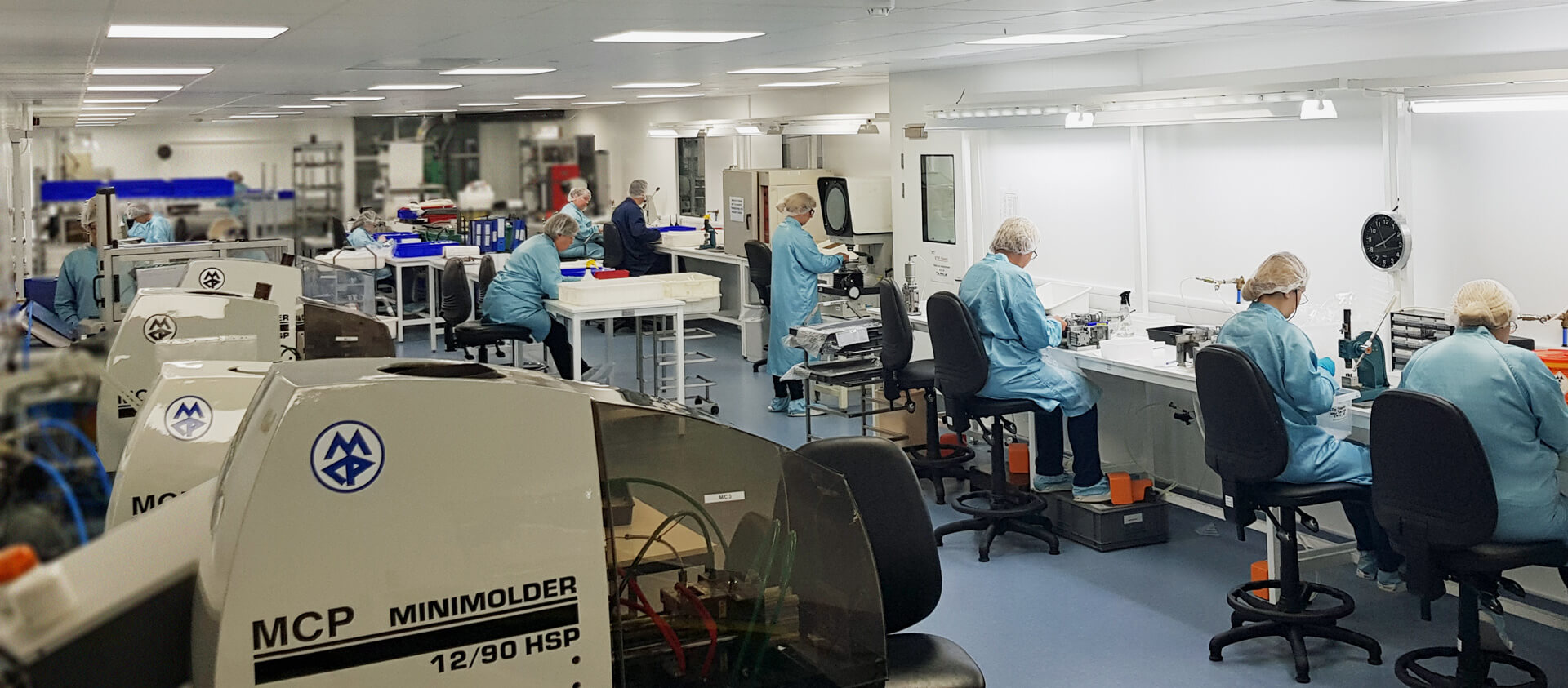 NCC (UK) Ltd have invested heavily in their ability to meet the standards and capabilities required to keep an ever expanding range of available processes across manufacturing, design and development in order to meet our customers demands.
FACILITY CAPABILITIES
Since the move to our new site, NCC (UK) Ltd have invested heavily into our manufacturing and technological capabilities to help maintain our standards of consistently producing high Quality medical devices.
Our range of investment varies from a brand new Clean Room and purpose built manufacturing areas to new and improved IT and Server infrastructure capabilities.
Some of the facilities NCC (UK) Ltd have available are listed below.
Production Capabilities :
Design and Development Capabilities :
NCC (UK) Ltd do not perform the following areas of medical device production:
---

Our clean room facilities conform to BS EN 14644-1:2015 Class: 8 Environments,  while all areas are comprehensively controlled in line with ISO and GMP standards and disciplines.
Prior to entry into our cleanroom facility all entrants must process through our anti contaminate entry system, here anti static tack mat flooring ensures any particles are collected before entry, while the use of single use coverings, hair nets and gowns further protect the environment from contaminates.
Our high performance positive pressure containment system stops any airborne particles from entering into the facility during entry and exit of personnel. Continuous progressive filtration systems ensure that airborne contaminates are constantly removed before they can have an impact on the environment and the products within.
---

At NCC (UK) Ltd we have a number of overmould and automould Injection machines available for use.
Our moulding machines are located within our cleanroom facility and are available throughout our working hours to assist in the completion of our assembly and hub producing processes. 
---

We specialise in both Epoxy Resin and Ultraviolet adhesive bonding for all required aspects of our assembly process.
All our bonding types meet medical grade requirements and are subject to the same strict job-specific Quality checking procedure as every other manufacturing process.
---

NCC (UK) Ltd have been assembling a variety of different medical devices for over 30 years and are well aware of the importance and Quality required to form a well-designed, fully functioning medical device.
We have experience in single component all the way to several multi-part assemblies, all of which are subject to our stringent Quality control checks throughout the assembly process.
Completion of all our assembly work to meet our high standards of Quality, Safety and Efficiency is our aim whilst delivering the end product in perfect condition as per our manufacturing processes.
---

Our Swaging process allows us to offer reduced or increased (flared) diameters to our stainless steel tubing range. 
We use our specialised forming machines and jigs to allow us to manipulate and create different form styles to be applied to our tubing range in order to bend and shape them to a specifically required style.
---

Our Induction Heating capabilities provide us with an alternative method of joining plastic or steel components other than the bonding or moulding processes.
This is very much a product specific requirement but we have been successfully using this process for many years.
---

Both our delivery of goods in and despatch of goods out are subject to NCC (UK) Ltds stringent Quality control checks.
We have the facilities to accept any type of transport vehicle for all incoming goods with fork lift access for loading and unloading.
We have the ability to meet various requirements for despatch of goods and can work with you in which ever your delivery logistics preference may be.
---

NCC (UK) Ltd can work with you on various types of packaging methods (listed below) to meet your specified demands.
We have access to various different methods of packaging;
Sealed Pouch Pack

Bulk Pack Packaging

Form Fill Packaging

Export Cartons
We have experience in exporting our devices all over the world using export cartons, pallets or whatever is required to meet your delivery requirements.
---
Design and Development Capabilities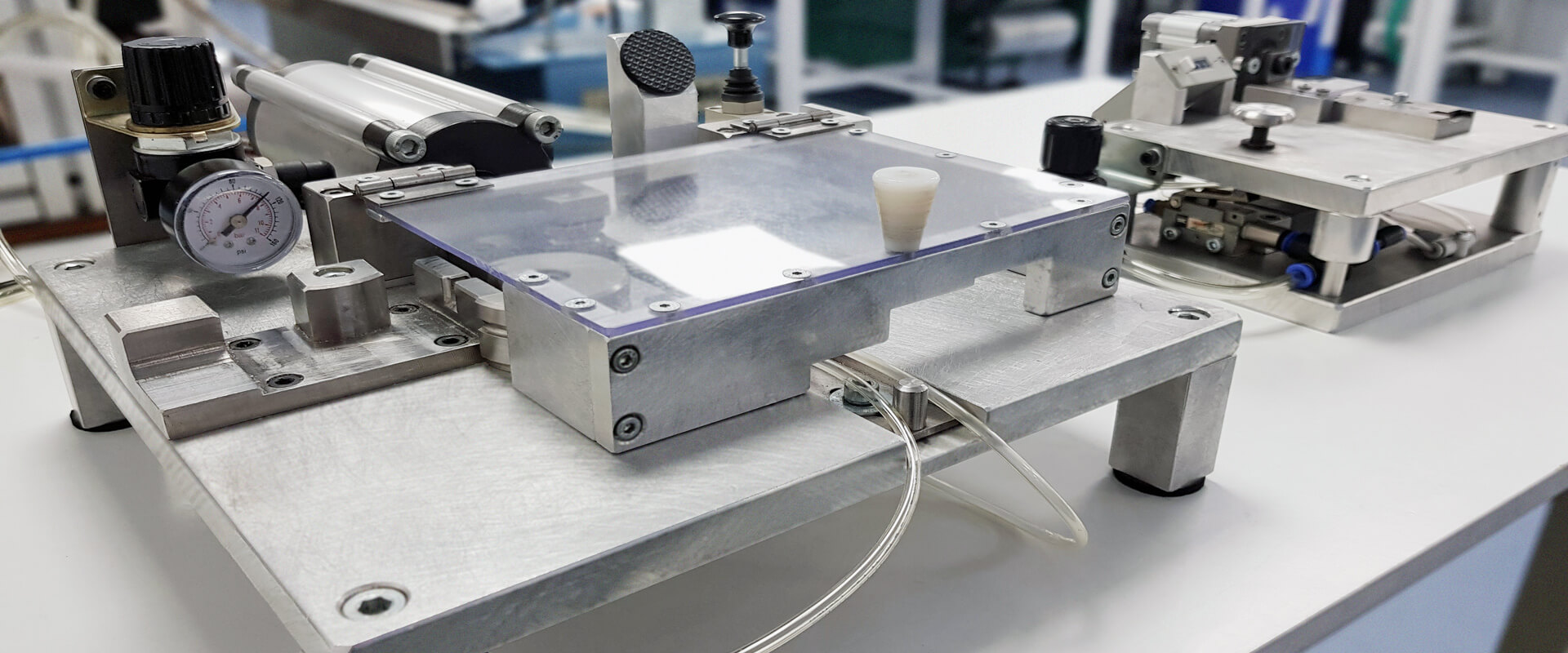 At NCC (UK) Ltd we have the ability to create our own custom jigs and fixtures for various types of manufacturing and design processes.
We have dedicated personnel to look into ways of improving our current manufacturing processes as well as designing new tools for specific customer requirements.
---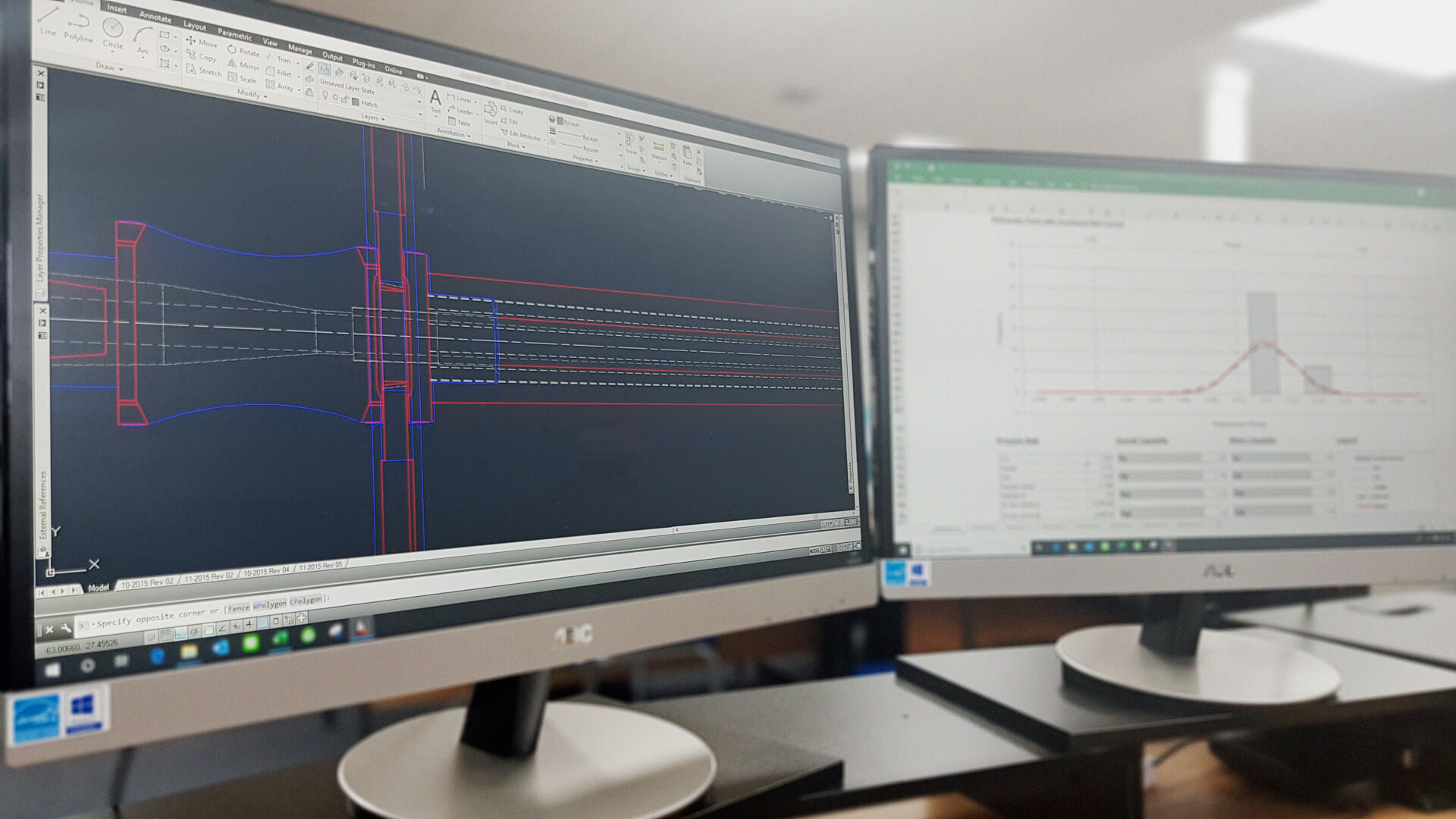 Within our Technical Department we have the skills and resources to be able to help with the design and development of your product.
We have employees highly proficient in 2D AutoCAD that can approve and work with your design to suit your specific requirements from initial concept through to final product supply.
Continued investment in technology enables us to improve services, support and process control throughout the company, the introduction of our new telephone network and central server room has allowed us to integrate internal systems with cloud based external systems creating an automated workflow platform with improved performance and efficiency.